Hi there, wondering if someone could advise. I am trying to voice track in the database window, but when I go to import the VT, I get this error.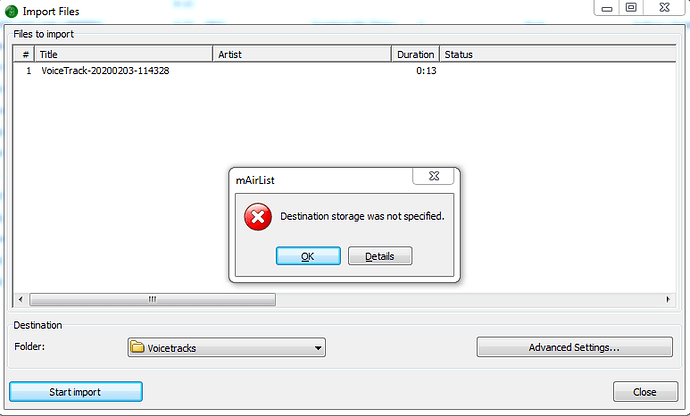 If I click import settings and set the storage subfolder to the voice track folder which I created, I get this error:
The process cannot access the file as its being used by another process.
I'm totally lost. Thanks!