Hello Mairlist users i hope anyone can help me with a pop screen i recieve when i try to instal the latest version of mairlist 7 advanced.
I have licences for version 6 and 7 and version 6 is running perfectly.
But now i want to upgrade to version 7 and recieve de following popup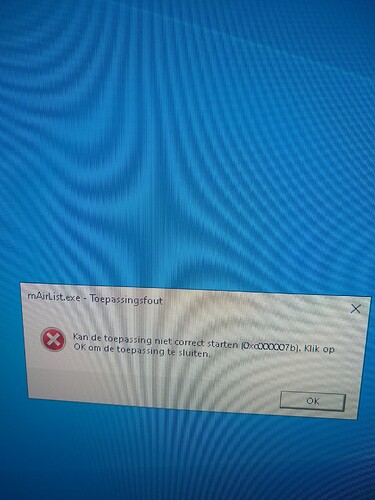 I hope somebody can see the screen shot and help me.