Hello,
I have a bug when i generate a playlist.
Every week i generate a playlist for 7 days.
But sometimes there is more than an houre of silence.
After investigating, i discovered that at some random houres, the playlist generates a weird timimg.
For example:
This is at 12.00. This looks okay.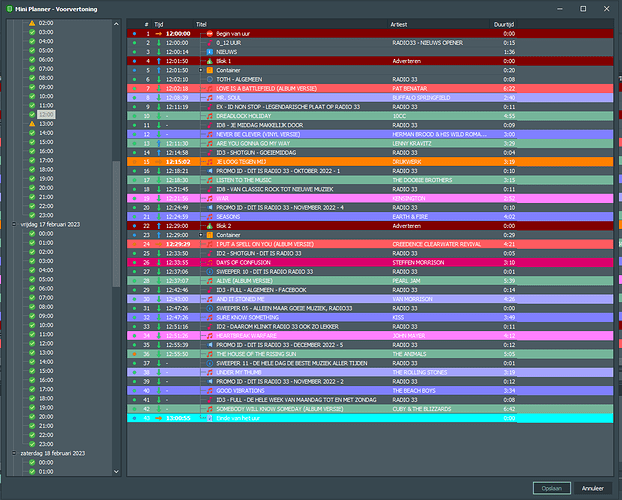 But at 13.00, it changes the time of the playlist.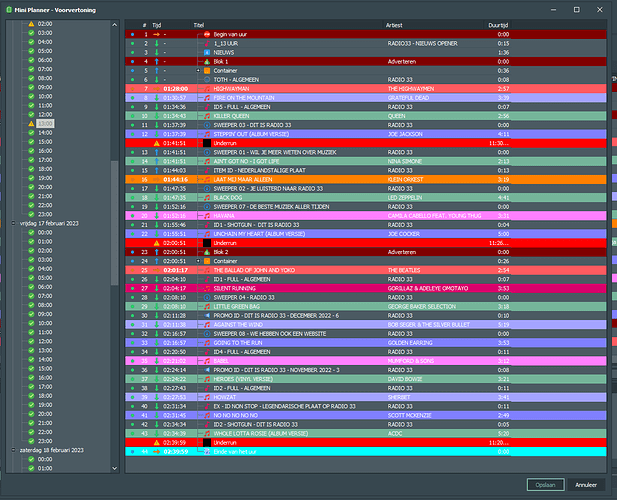 The result is that sometimes i get an houre of silence.
Does anyone know what i did wrong, or is this a bug?
Friendly regards,
Coen