We switched to Discourse for our forum software on March 7, 2019. All contents and user accounts have been migrated from the old SMF forum. Unfortunately it was not possible to retain the passwords. So you will not be able to log in with your old username and password initially.
Solution:
Click the Login button in the upper right corner.

Enter old username or e-mail.

Click "with email".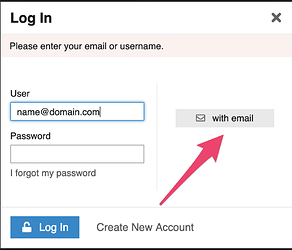 Check your e-mail account. You will receive a mail that contains a link that will log you into the forum without any password.

Go to your user profile and set a new password.