Hello,
For a few months i'm trying to figure out how the mini-scheduler is working, but i still don't understand how it works. Last weeks i tried to play with the numbers again because i heard the same songs every day. Now the songs are more separated but sometimes it schedules an artist 2 or 3 times in an hour.
This are my current settings: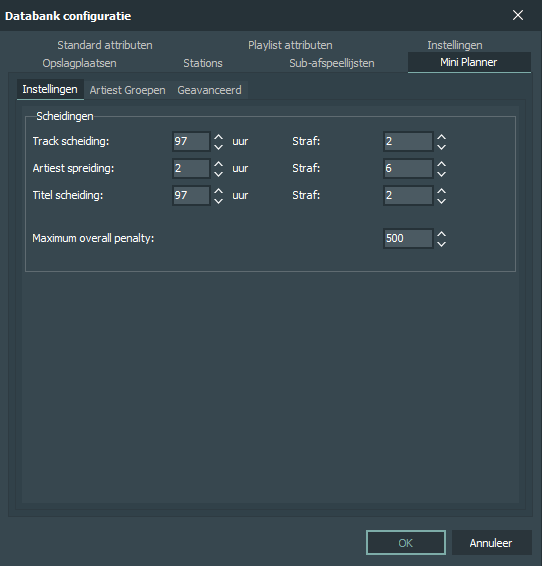 The only thing i can find about the mini-scheduler is on mairlist wiki:


Is there any information i am missing? Anywhere i can find out exactly what every number is doing and how to avoid a artist being played 3 times an hour?
I'm currently using mAirList 7, but i also had this problem with version 6.
Friendly regards,
Coen