I`m trying to set up logging to Radioplayer V2.
But i get this error message:
23.10.2022 02:37:41 Error HTTP call to https://USER:PW@np-ingest.radioplayer.cloud/ failed: HTTP/1.1 401 Unauthorized
When we put all the info in to "Postman" we are able to send Now Playing info to Radioplayer, so the user and password we have should be correct. So with URL and Station UID.
What are we missing?
Using mAirlist v.7.06.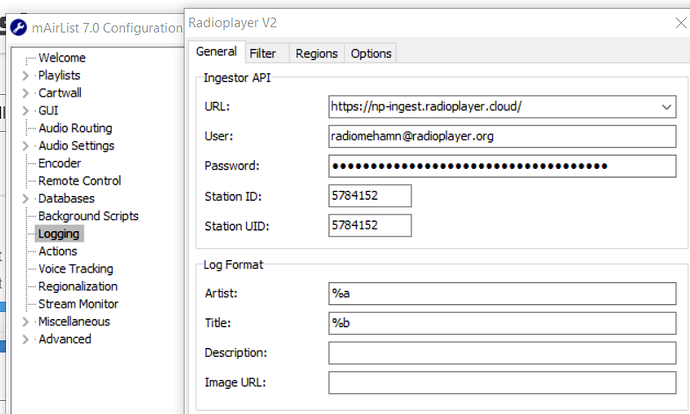 Regards
Are Pettersen
Radio Mehamn