Hello.
I have a problem with AirCast (as following image)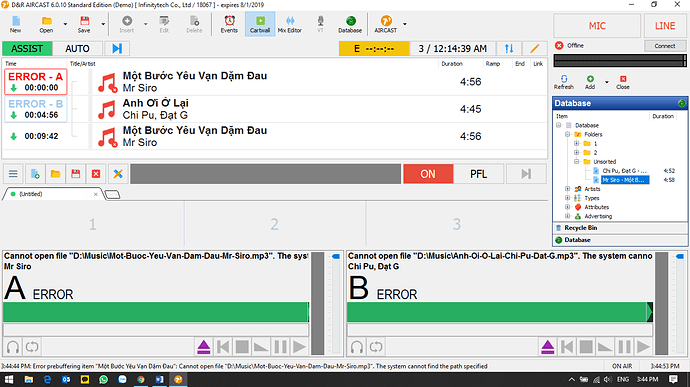 I am using PostgreSQL 9.3, AirCast 6.0. All real audio files are in Server Computer.
In Client computer, when I drag audio files in Database section from Database Playlist Browser, It's Error. So, please show me how should I do next?