This happens from time to time while I'm writing the playlist. After this, playlist is lost.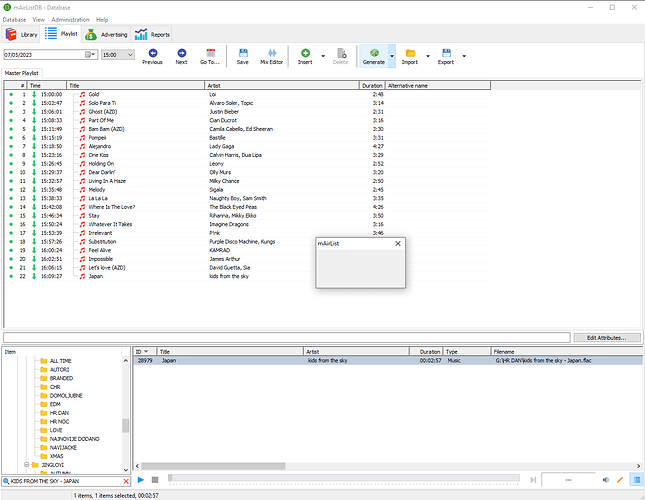 Version: 7.1.7 build 5245
This happened again… when clicked on arrow next to Generate - empty message and crash…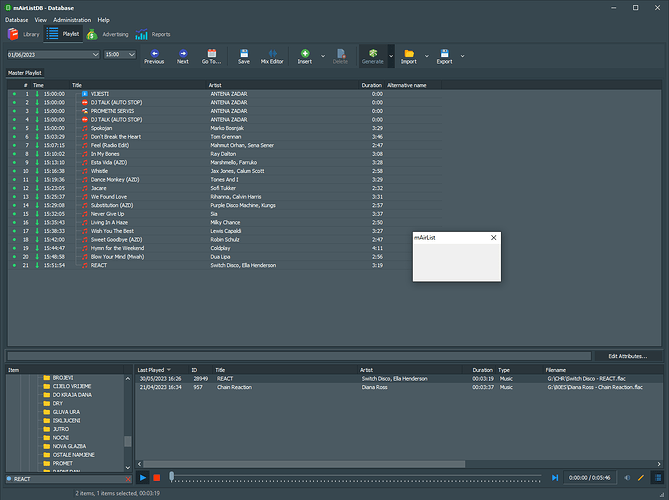 App version 7.1.8. build 5251
If your setup involves Automatic File Containers, please install latest snapshot 5252.
After update - no crashing. Thanks!
@Torben sorry to inform you but DB app just crashed, again - after clicking Generate.
Playlist for specific hour don't have AFC.
Nothing in log.
Latest version installed - 7.1.8.5252
@Torben the DB app still crashing from time to time when clicked "Generate". No AFC on playlist.