Charlie
I might be interested in one (or both) of them but will need to check with a few people including the finance committee

Can I let you know in a day or so?
Cheers
Ron
Sure

Charlie: if the deal with Ron falls through, please may I be put on option for this?
As with Ron, I will need to run the idea past people here to check whether there is interest, but as it happens I'm meeting with our Treasurer and new Tech Director here at home tomorrow for a big mAirList demo, which will likely include IVP and PerfectTime (for which idea, many thanks!), so will be easy to show them the kit here on my home PC.

Thanks in advance.
BFN
CAD
CAD
I was thinking of replacing our current OB mixers with these so they would not be used all that often therefore if you can put them to a more frequent use then I am happy to be relegated to second place in the option list.
I assume this is OK with Charlie
Ron.
I'm not fussed, as long as they're put to good use

They do turn-up on eBay sometimes and it's just a shame that Behringer stopped them only after a few years - they tend to do that a lot with their products.
1 more DX1000 has become available, good working order, power supply but no original box… £80 inc UK postage
---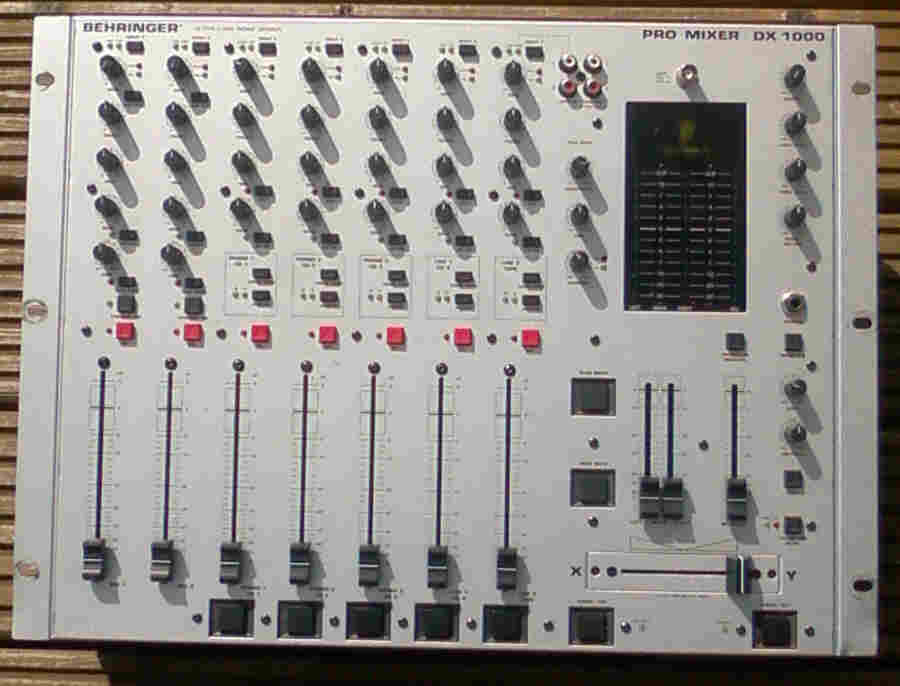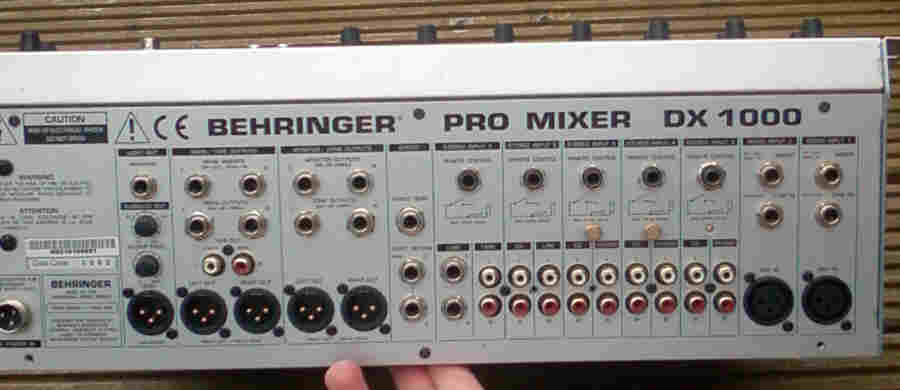 Hey Charlie,
would you ship it to germany?
What would be the price in Euro (currently have no calculation on hand)?
Regards
Malte
Shipped at cost on a 4-day service it would be an extra 29 Euros - so 130 Euros in total
Source: http://parcel2ship.co.uk/acatalog/Premier_parcel_delivery_services_to_mainland_Germany.html
and http://www.xe.com/ - the calculator

Is the Behringer to be still had? If to Germany? Excuse they my English are bad! (automatisch übersetzt mit altavista.com)
Hi Charlie,
sorry for reply late, it's a good price but I won't take it. I'm currently looking for an older "real" broadcast console.
First I thought of modify one to meet my requirments, but I guess I won't really find the time. So I need finished solution.
So Paul, if Charlie didn't already sell it, you should take it! But you should know that it might have a different mains plug.
So Paul, if Charlie didn't already sell it, you should take it! But you should know that it might have a different mains plug.
Also Paul, wenn Charlie es noch nicht verkauft hat, solltes Du es nehmen. Könnte allerdings sein, dass dort ein anderer Stromanschluß dran ist.
Regards
Malte
I have one of these mixers in near mint condition, still in box, if anyone is still after one?
Let me know via Email/PM if you are.
Paul has been in touch via PM and if I read the translation correctly, he will have the money next week. So my one is sold pending payment… They are nice little mixers, certainly the cheapest you'd ever get to "real radio" consoles as you can get a TBU clean-feed out of them, remote starts and Main Insert so you can monitor your processed feed not the raw desk o/p.
I was never a fan of the Airmate but we have one in the 2nd studio at Phoenix FM and it's not that bad - certainly good for a home studio or as news/production mixer. Surely a manufacturer somewhere wants to make a small mixer, 4-6 channels with just faders, PFL, start, +/-10dB gain trim and PPM meter ?! Glensound do actually do one, but I shudder to think of the price: http://www.glensound.co.uk/GS-RSM.htm
Anyway… There appears to be a scrapping Clyde Prima on eBay that could be a nice project for somebody

I use a glensound mixer and although they may be a little pricey, they are a superb mixer.
couldnt tell you the model number of mine as its a sort of build your own channel wise, but i would really recomend them…
I have to say that they do look a bit ghastly and still resemble 1980s BBC Local Radio equipment

Looks like one of the 'Presenter' series. Leith FM use a Presenter 2.
I
love

that meterbridge!

BFN
CAD
Do you think that Behringer DX1000s are suitable for producing pre-recorded programmes? Is the quality good enough and are they user friendly?
If not, what else is there that you would suggest. The Airmate? I've used Sonifexes a lot for OBs and they would be ideal apart from the price!
Andrew
Andrew,
The DX1000 is a lovely little mixer for a home studio, ideal for recording podcasts, shows and interviews. Remote-start buttons come in handy, too. They were £350 when they first came out and I bought a few in 2003 and they got as low as £150 which was an absolute bargain. The Airmate has proper Alps faders, speaker-muting and all inputs are Mic-level should you need them. Both desks can produce a clean-feed for a telephone hybrid or Skype/Sipgate.
Paul has backed-out of the deal as he doesn't want to buy a German PSU for E60

So mine is still available!
Hi Charlie,
can you tell me, how to get a clean-feed out of the DX1000, please? Or do you mean the "w/o voice" Tape-Out?
Best regards
Dominique Görsch