Hello everyone!
I want to say good morning, because this is me first message

We have a problem with two of hours in mAirList - 7 and 10. One picture can say more than thousend words: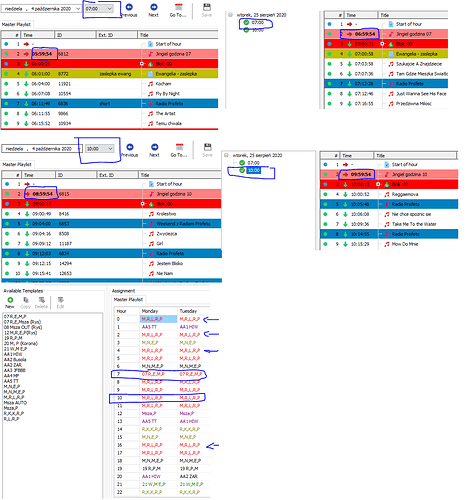 We have playlist for hour 7, but it starts 05:59:54 (10 starts 08:59:54).
Some information:
we have hour jingle that starts 6 sec before hour,
other playlists are create from same templates and there is no problem,
there is no special settings for other hour jingles, hard time or anything,
in Mini Scheduler it look fine.
If you have solusion, please share with me