Hello,
I have just started using the 6.3.2 version of mAirlist.
After setting up my sound card in Audio devices, these settings do not save.
Each time i open mAirlist i am having to reset sound card outputs.
I also tried saving these setting to a file - Settings also fail to rstore from file.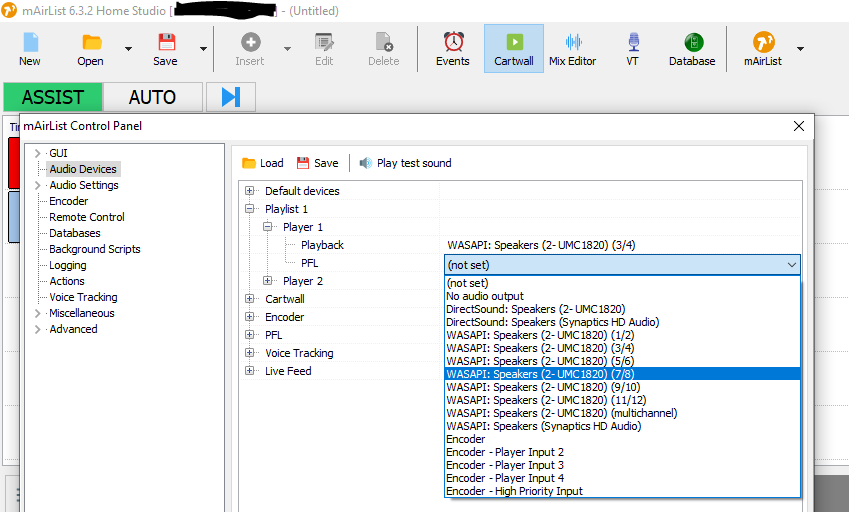 Please assist